I just reached a new level of excitement with this 4 part recipe series! This third post in the Fruits of the Spirit series happens to coincide perfectly with a television segment tomorrow and I get to feature some of the below recipes on the air! We've already covered
love, joy
,
peace and patience
, but this post is all about
kindness
and
goodness
. What better time to show extra kindness to our friends, families, neighbors or even completely strangers? The below recipes are creative and fun ways to show kindness through homemade [delicious] gifts! Keep on reading for the goodness recipes and what makes them SO "good" ;).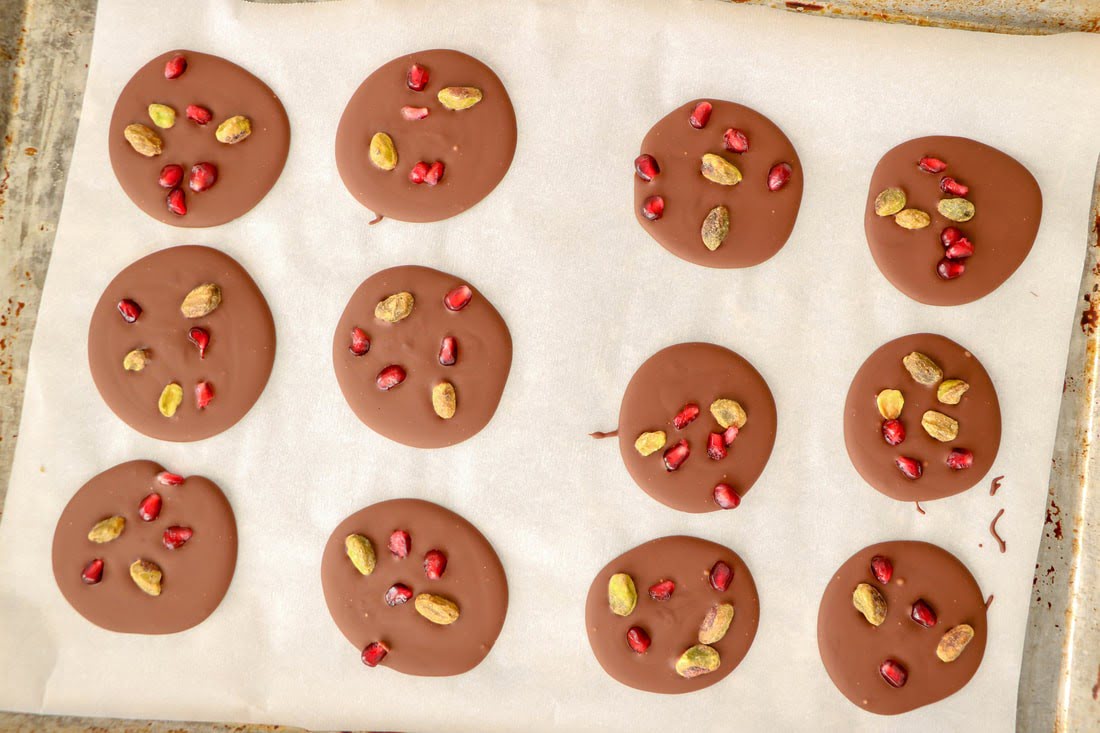 Chocolate Holiday Palettes
1.) Melt 1/4 cup dark chocolate chips in microwave.
2.) Peel one Halo Mandarin, dip in melted chocolate and place on parchment paper.
3.) Sprinkle crushed pistachios and sea salt, if desired, on top of chocolate.
4.) Refrigerate for at least 30 minutes and enjoy!
Better for You Chocolate Holiday Treats from Elizabeth Ward, MS, RD
---
"Surely your goodness and love will follow me all the days of my life, and I will dwell in the house of the Lord forever." Psalm 23:6
---
When I think of the word goodness as it relates to eating, I immediately think of comfort food. Below you will find a variety of recipes that are favorite comfort food dishes from some of my colleagues. One of the things I love about "comfort food" is that it's different for all of us, so you will find a wide variety of recipes below!
This will be my last post before Christmas, but I want to wish a sincere Merry Christmas to everyone! I can't thank y'all enough for swinging by KISS in the Kitchen and also to the fabulous dietitians who contributed these recipes to the series! Wishing y'all a blessed rest of the holiday season!