---
"I received free samples of Sabra Spreads mentioned in this post. By posting this recipe I am entering a recipe contest sponsored by Sabra and am eligible to win prizes associated with the contest. I was not compensated for my time."
---
I could eat breakfast food 3 meals a day. Alright, if I'm being honest I could squeeze a 4th meal in for the sake of bacon, eggs or anything else breakfasty. I'm also a condiment girl… and will dip anything into condiment justs to able to eat more ofa sauce, dip or spread. So when I learned about Sabra's new "Spreads", I immediately thought- I'm taking hummus to the land of breakfast.
Sabra's Spreads have fresh ingredients and flavors, are better for you (with 75% less fat than mayo), AND come in a convenient squeeze bottle… which definitely added a fun element to the sandwich making process. And of course, all 3 flavors taste delicious so it's really a win-win all the way around.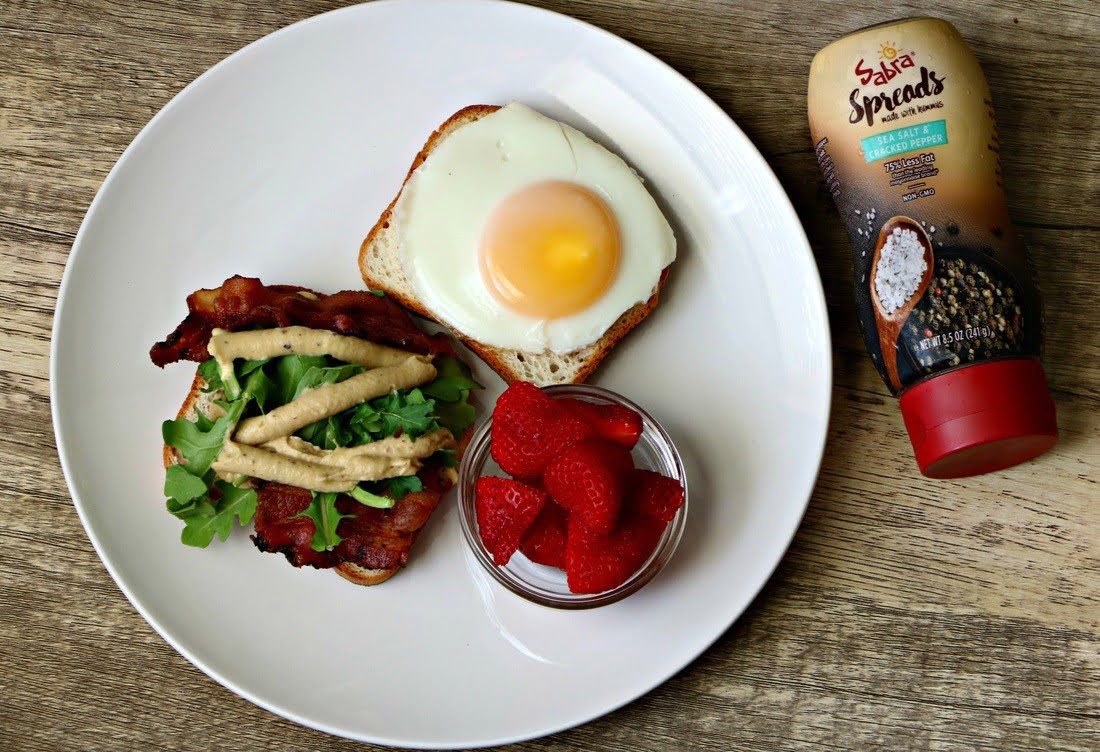 The good Lord only knows how many different types of breakfast sandwiches I've had over the years, but I can't say I've had one with hummus, until now. Shame on me. Sabra Spreads helped me take a classic breakfast sandwich to a whole new level. The savory experience is out of this world… especially when paired with bacon, peppery arugula and a runny egg yolk.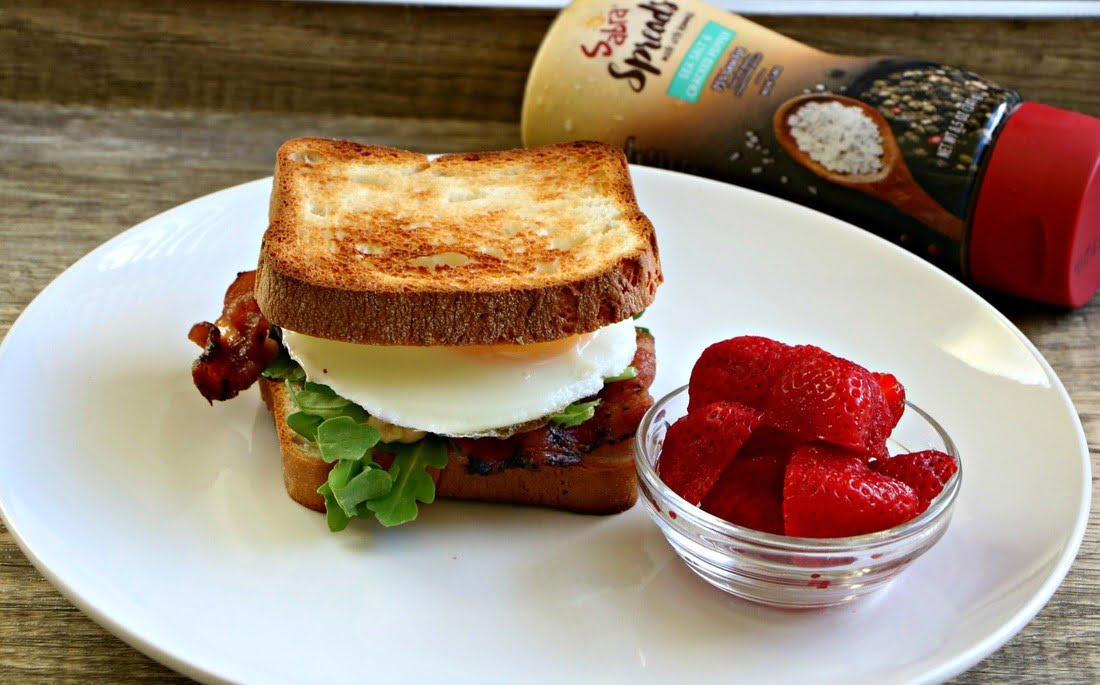 This sandwich would also be delish with turkey bacon, spinach or tomato just to name a few… there are so many options. BUT I can personally attest to the profound flavor combo of bacon + greens + egg + Sea Salt & Cracked Pepper Sabra Spread.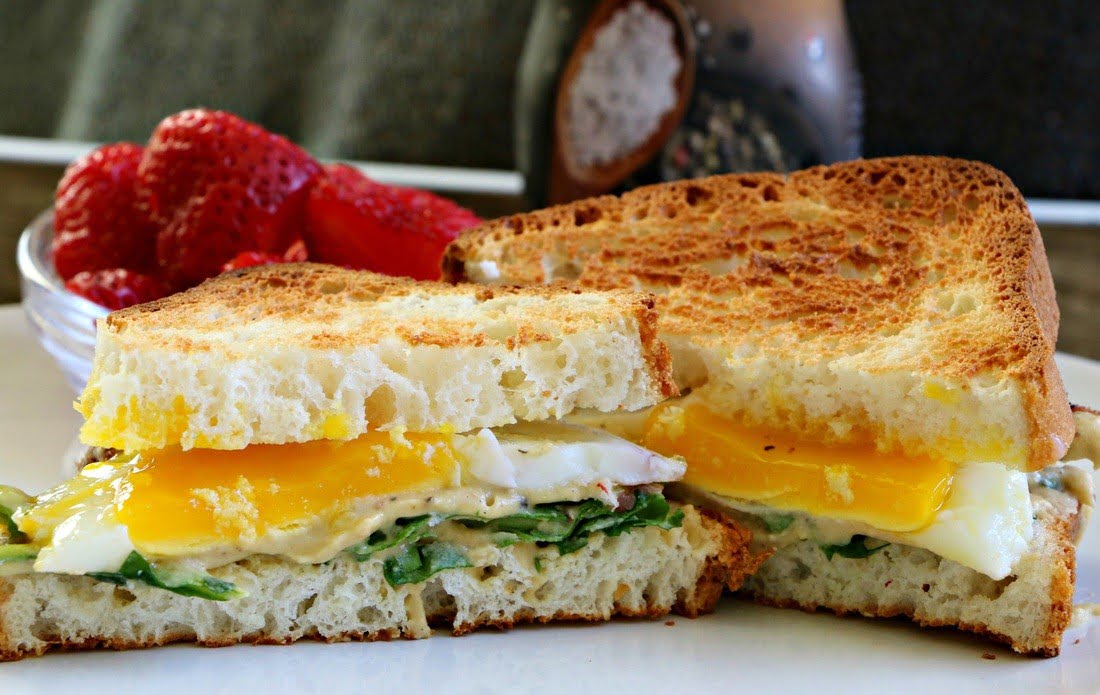 ---
KISS Bacon Egg & Arugula Sandwich (Featuring Sabra Spreads)
Serves: 2
Time: 15 minutes
Ingredients
4 slices whole wheat bread
1 cup fresh arugula
2 slices bacon, cut in half
2 large eggs
4 Tbsp Sea Salt & Black Pepper Sabra Spread
Instructions
1.) Cook bacon with your method of choice (I use a bacon tray in the microwave, but in the oven or skillet work great too!)
2.) Toast bread in toaster or toaster oven.
3.) While bread is toasting, fry 2 eggs in a skillet over medium.
4.) Lay the 4 pieces of toasted bread flat, squeeze about a tablespoon of Sea Salt & Black Pepper Sabra Spread on each bottom slice of bread, put 1/2 cup of arugula on top of Sabra Spread, followed by one more tablespoon.
5.) Place bacon slices on top of arugula followed by the egg and top piece of bread. Press down firmly and cut each sandwich into 2 halves.
6.) Enjoy and try not to be disappointed you hadn't made this breakfast sandwich before now.