As a dietitian working with A LOT of picky eating kiddos, I've learned the power of making food fun… especially healthy food. From Princess peas to Dinosaur broccoli to squash in shapes… it really can make a difference. This month's The Recipe ReDux theme is all about highlighting different creative ways to serve up all our summer fruits and veggies and I can't wait to see all the fun creations ReDuxers come up with!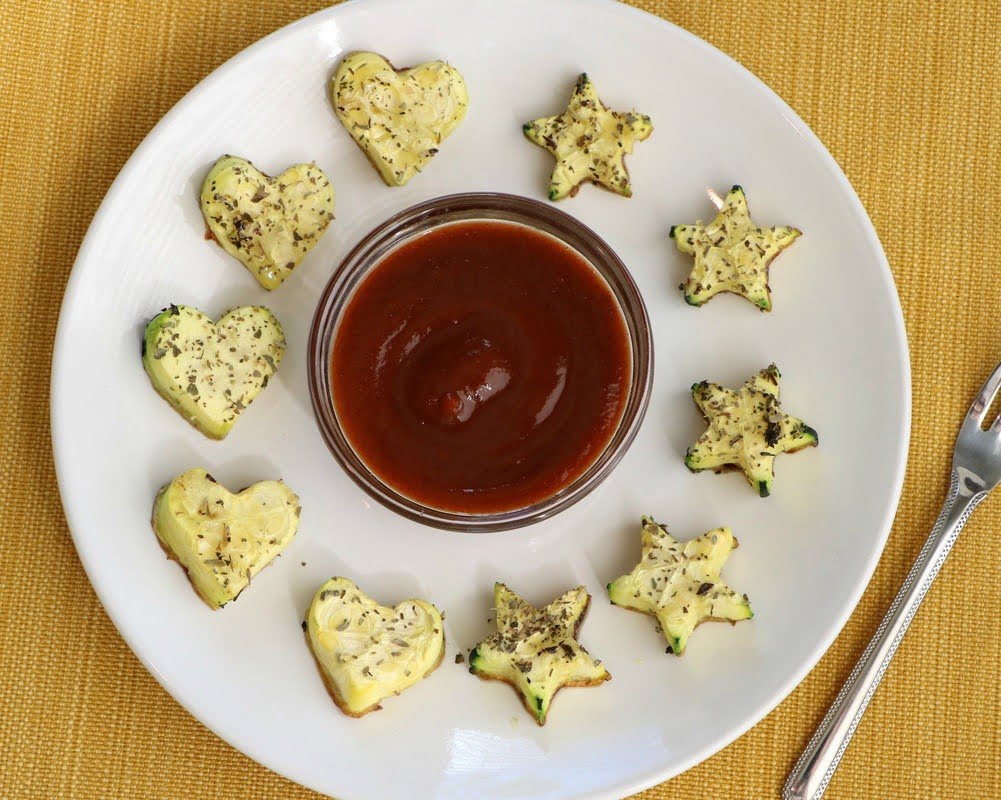 Zucchini cutouts are my fav because their round shape makes it super easy to slice then press a cookie cutter in the slice….. it like, really can't get any easier than this.
KISS Tip #1: Bake the shaped veggie and stuff the leftover cutout with something yummy, like chicken salad!
Just like baking regular zucchini, these fun shaped pieces bake at 350 for about 30 minutes- it's a breeze!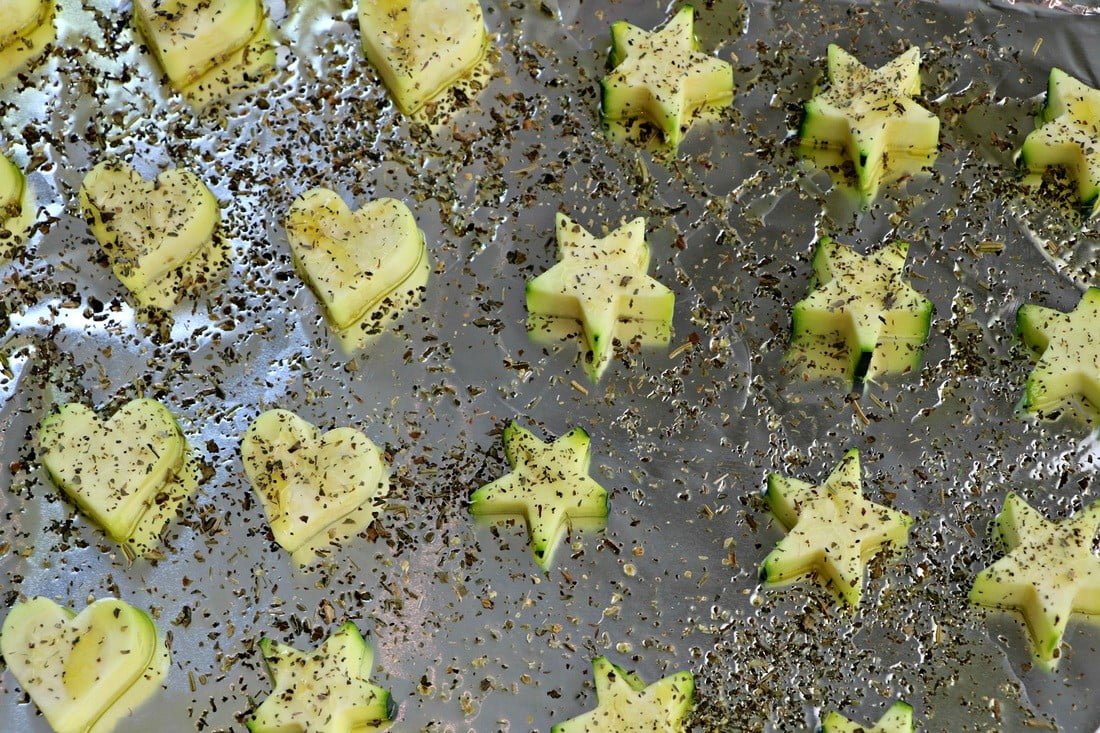 Drizzling with olive oil keeps the shapes from sticking and breaking (we don't want any broken hearts!) and a dash (or 5) of your fav Italian seasoning gives it the perfect simple, but delicious, flavor!
These zucchini pieces are sure to make the whole family smile. And ANOTHER bonus to zucchini cutouts is tossing the zucchini in a morning smoothie. Yep, that's right- squash blends nicely in smoothies- gives a mild creamy taste! *Recipe coming soon!!*
---
KISS Baked Zucchini Cutouts
Time: 40-50 minutes (10 minutes hands on)
Serves: 3-4
Ingredients
3-4 medium zucchini
Fun shaped cookie cutters (star, heart, etc.)
2 Tbsp EVOO
1 Tbsp Italian Seasoning
​
Instructions
​1.) Preheat oven to 350 degrees.
2.) Cut ends off zucchini, and slice in 1/2 inch rounds (a medium size zucchini will likely yield 7-8 rounds).
3.) Press cookie cutter into round and cut into shapes; reserve exterior shape for a smoothie or stuffing with something yummy (like chicken salad), if desired.
4.) Place zucchini shapes on foil lined and greased baking sheet and drizzle with EVOO then sprinkle Italian seasoning mix on top.
5.) Bake at 350 degrees for 30-40 minutes. Enjoy!