Earlier this month I had the amazing opportunity to visit the Baskin- Robbins/Dunkin' Donuts Headquarters for an "Ice Cream Innovation" Day! Now I know you're thinking, "Wait, how does that work, as a dietitian????" Well I'll tell you how that works. Ice cream. I scream, you scream, we all scream for ice cream. Food is love and all food fits- especially ice cream.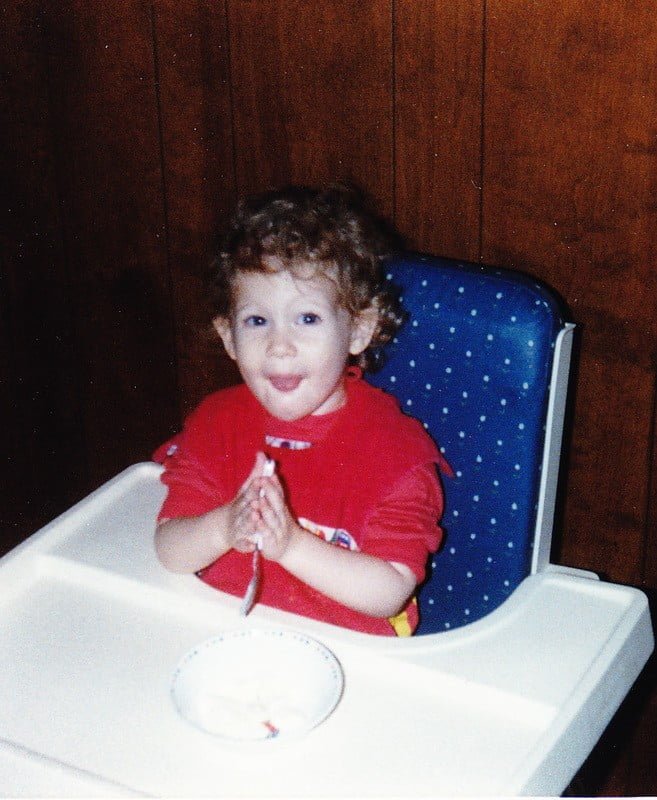 Welp- looks like I cleaned that bowl.
​
I have the sweetest childhood memories (no pun intended) of going to Baskin-Robbins with my mom and dad. Mom and Dad would get Pralines and Cream, and I'd either join that bandwagon OR go the Bubblegum ice cream route. I mean it's truly a win-win; you get ice cream AND THEN you get gum. Brilliant, I tell you. But those memories are exactly what Baskin-Robbins is all about. The VP of the company shared the neatest story about how when he was a young child playing baseball, the winning team got Baskin-Robbins and the losing team… well, they went to a not as beloved ice cream shop. Let's face it, Baskin-Robbins is a family favorite and many of us have special stories and memories about this brand.
That photo was taken over Easter weekend at the Baskin-Robbins I frequented as a child. Yes, I got two scoops. And no, I had no idea just a few weeks later I'd be visiting the Baskin Headquarters!
​
But enough about ice cream and emotions- let's talk about the goodies we got to try. And oh, were there goodies. Everything from ice cream sandwiches (yes, the cookies are served warm), to donut sandwiches to the upcoming flavors of the month to even designing our very own flavor- we had the ultimate ice cream experience.
My most favorite thing I tried was a little something called Polar Pizza. Apparently this was around in the 80s? BUT this thing is A-M-A-Z-I-N-G. Think of it like a cookie cake meets ice cream meets cookie dough… it's ridiculous. Like, I probably need to update my Deathbed Eats blog to include this masterpiece.
---
---
Did you know Baskin-Robbins does custom cakes? I'd seen ice cream cakes in their freezer before, but didn't realize they'll customize anything. I even tried my hand at decorating…. not too shabby!