If you haven't had a salad from Cheesecake Factory, you're not living life. And if you haven't had their Chopped Salad, you're not living life to the fullest. Okay, I'll stop with the drama of comparing eating salad to living life, but seriously- this salad is chopped amazingness.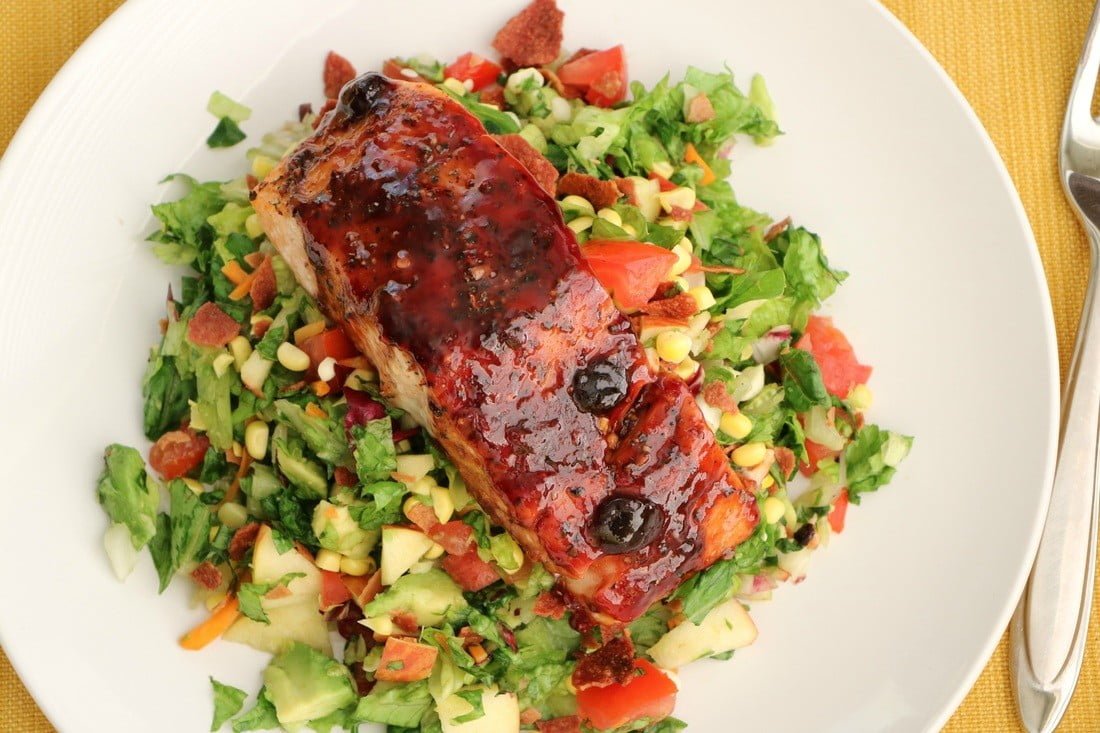 Aren't those colors and textures just gorgeous?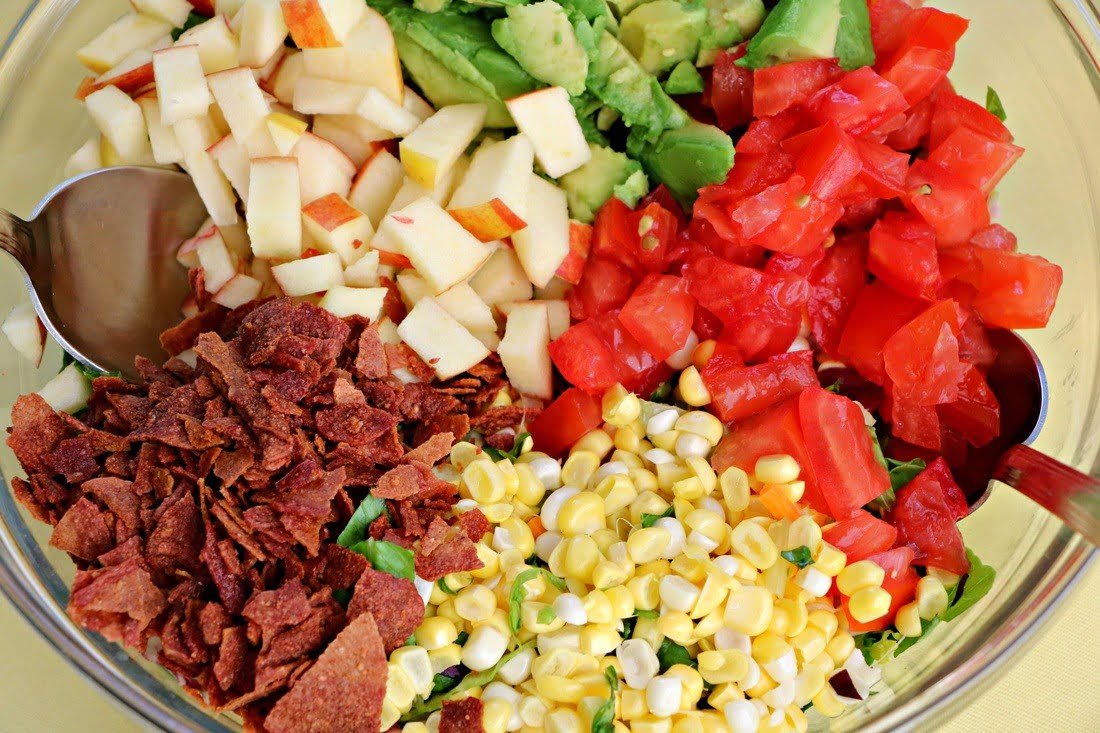 There's something just fabulous about a salad that doesn't require shoving of HUGE pieces of lettuce in your mouth. Like you could eat this one on a first date and not look like a slob ;).
And you may think I'm crazy, but I didn't even use dressing because the flavor is so on point. Although it's a copycat salad, I did make a few changes when whipping this up in my kitchen. I cut out the blue cheese, swapped regular bacon for turkey bacon and topped it with a piece of
Blueberry BBQ Salmon
instead of grilled chicken breast. And who knows how my measurements compare to Cheesecake Factory's- I just made it to my liking. And hopefully yours :).
---
KISS Cheesecake Factory Chopped Salad Copycat
Serves 2
​Ingredients
​1 5oz bag romaine salad, chopped
1 large avocado, chopped
1/2 cup chopped tomato
1/2 cup turkey bacon pieces
1 medium apple, chopped
3/4 cup fresh corn kernels (approximately 2 ears of corn)
*If you want to add the Blueberry BBQ Salmon to your salad, follow this recipe- it's super fast!*
Instructions
1.) Preheat oven to 400 degrees, if preparing salmon
2.) Chop romaine and place in large serving bowl.
3.) Chop remaining salad ingredients and cook turkey bacon (my favorite way to cook regular or turkey bacon is using a bacon tray.
4.) Add remaining ingredients (except salmon) to salad and toss with tongs.
5.) Divide salad between 2 plates and top with salmon or your favorite protein. Enjoy with your favorite dressing or you may find it doesn't even need it!