Happy first day of Spring y'all! I love Spring for many reasons, but my favorite part is definitely all the yellow. I'm a yellow fanatic. Anyone that knows me, knows when there is a color choice to be made, the answer is almost always yellow. My dad's favorite color was yellow and whenever I see that bright cheery color pop up, it makes me think of him. BUT you know what else is yellow? Lemons! Lemon is my jam. Seriously. From
Strawberry Banana Lemon Smoothies
to
Blueberry Lemon Pancakes
to
Slow-Cooker Lemony Chicken and Veggies
, I think there may be just be a favorite flavor at KISS in the Kitchen ;). And these Creamy Cashew Lemon Bites are the latest lemon addition.
These are little creamy bites of heaven. Personally, I find cashews to be one of the creamiest nuts so they were the perfect choice for the flavor and texture profile I was going for. 
​
I also incorporated hemp seeds into the recipe for an extra protein boost and some healthy fats and fiber.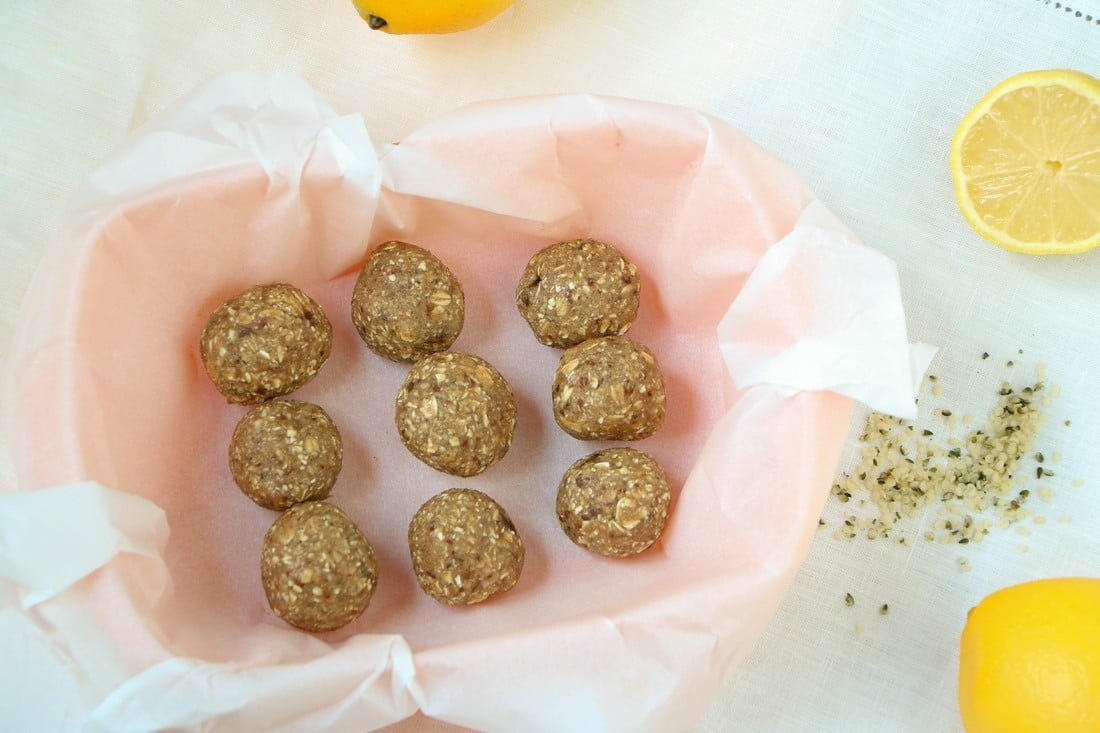 Quick enough to whip up as an afternoon snack or perfect for meal prepping, these luscious lemony bites are sure to be a hit with the whole family.
​
KISS Tip: Add some dried cranberries, blueberries or even goji berries for an added fruity burst to these delicious snack bites!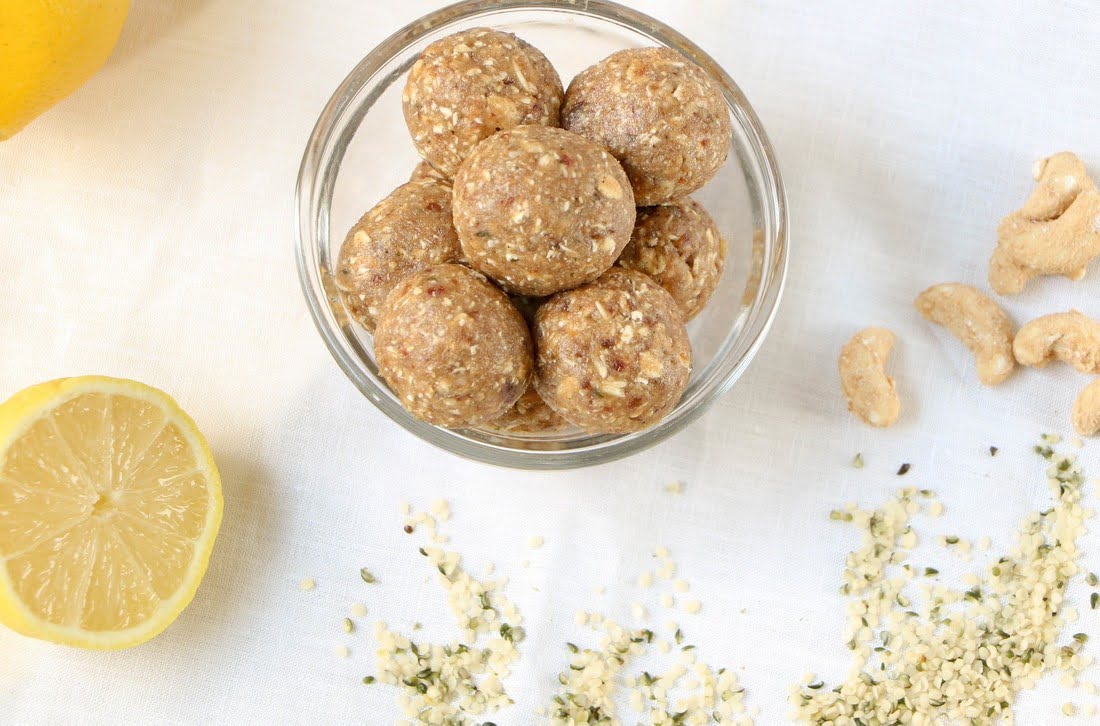 ---
KISS Creamy Cashew Lemon Snack Bites
Time: 20 minutes
Makes approximately 18 snack bites
Ingredients
1 cup raw cashew butter (preferably unsweetened, no added oil)
10 Natural Delights Medjool Dates, pitted*
1 1/2 cups gluten-free rolled oats
2 Tbsp Navitas Organics Hemp Seeds
1/4 cup fresh squeezed lemon juice
3 Tbsp water, more if needed
Instructions
1.) Line a baking sheet with wax or parchment paper and set aside.
2.) Add all ingredients into a food processor and process until you get a smooth, dough-like texture. Scrape the sides of the food processor bowl, as needed.
3.) Place bowl in the fridge for 10-15 minutes to help "dough" becomes less sticky.
4.) Using your hands, roll mixture into 1 inch size balls (about a tablespoon) and place on parchment paper.
6.) Store in an airtight container in the fridge for up to one week and enjoy!
*You can soak the Medjool dates in hot water for 3-5 minutes to help soften them, then decrease the total water from the recipe, if desired.
---