"But the fruit of the Spirit is love, joy, peace, patience, kindness, goodness, faithfulness, gentleness and self-control. Against such things there is no law." –Galatians 5:22-23 
---
First and foremost- a sincere thanks for everyone's support for this Fruit of The Spirit recipe series! I'm overflowing with gratitude to the dietitians wiling to share their recipes and for everyone reading and spreading the love! Last week we focused on recipes that show love and create joy. Those heart-shaped and colorful creations put smiles on many faces! And I'm so grateful for the reminder that joy is not dependent on our circumstances! 
This week is all about peace and patience. Sign me up, please. I could surely use a huge helping of peace and I know those around me would appreciate it if I stocked up on patience.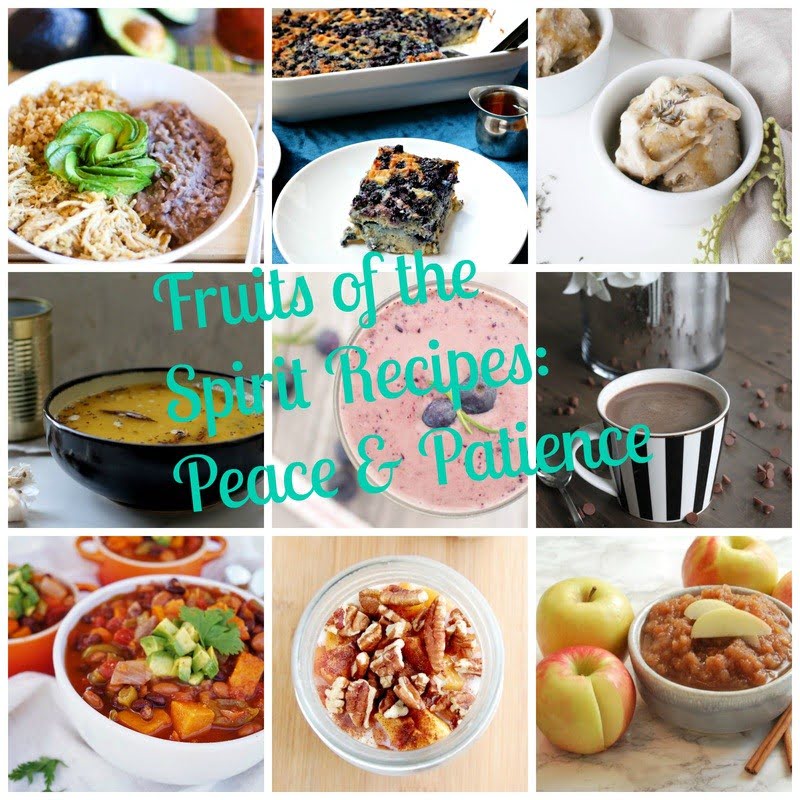 It seems during the holidays there's an expectation of peace, but if we're really honest- sometimes the holidays magnify our struggles. It seems like during this busy season, there's less peace, less patience and sometimes even less joy. BUT similar to joy, true peace is also not dependent on our circumstances. And I'm grateful that there is a peace that passes understanding (Philippians 4:7), and that peace is found in a Person. One of my favorite verses in Isaiah bears the promise of keeping our minds in perfect peace when we set our mind on Him (Isaiah 26:3).  
In addition to some Scripture inspiration, here are some peaceful recipes to soothe your soul and calm your mind. It's time to stock up on lavender, green tea, ginger and chocolate!
Patience seems like one of the most appropriate and special fruits during this Advent season… this season of waiting, of hope and anticipating the biggest birthday party of the year. Patience is also a reflection of love. Love is patient (1 Corinthians 4:7). So next time you're wondering how to show some extra love to your family, your neighbor, your co-workers or anyone special in your life, try being a little extra patient.  
To inspire your patience, here are some of the most delicious overnight and slow cooker recipes. Just a little work upfront, patience required while the recipe cooks and then a big payoff at the end :).