---
---
Happy Giving Tuesday, y'all! I absolutely love this time of year and wish we lived the rest of the year a little more similar to the holidays. No, not the stress and the hustle and bustle, but the open hearts, more intentional time with friends and family and a desire to help others by giving back. This particular Giving Tuesday I'm excited to share Sunshine Nut Co.'s story and encourage y'all to stock up on their cashews because when you purchase their nuts, you're making a difference for the poor and orphans in Mozambique, Africa.
Sunshine Nut Co. is based in Mozambique, Africa,
where they grow, roast and package their cashews. The cashews go from shell to package in just about 2 weeks, compared to a couple months for many other companies! This results in a noticeable crunch and taste difference and I don't think I'll ever buy cashews from any other brand again!

The other reason for my loyalty towards Sunshine Nut Co. is their deliberate impact on the Mozambique community. They are a social business with a quadruple bottom line: financial, social, environmental and transformational. When you purchase their cashews, you are taking part in providing fair, sustainable jobs to their team of 30 in the roasting factory, as well as taking part in the 90% of distributed profits that we give back to the community, primarily to orphan care projects.
Did you catch that? 90%! I was shocked with I first heard of how (and how much) they distribute their profits and have been excited to spread the word since! Their main
project focus is on Sunshine Houses – buying a house and pairing orphans with widows to create holistic family units. They provide for all of their needs and the widow acts as their loving caretaker. And if that's somehow not enough to make you want to buy some Sunshine Nut Co. cashews…..
---
---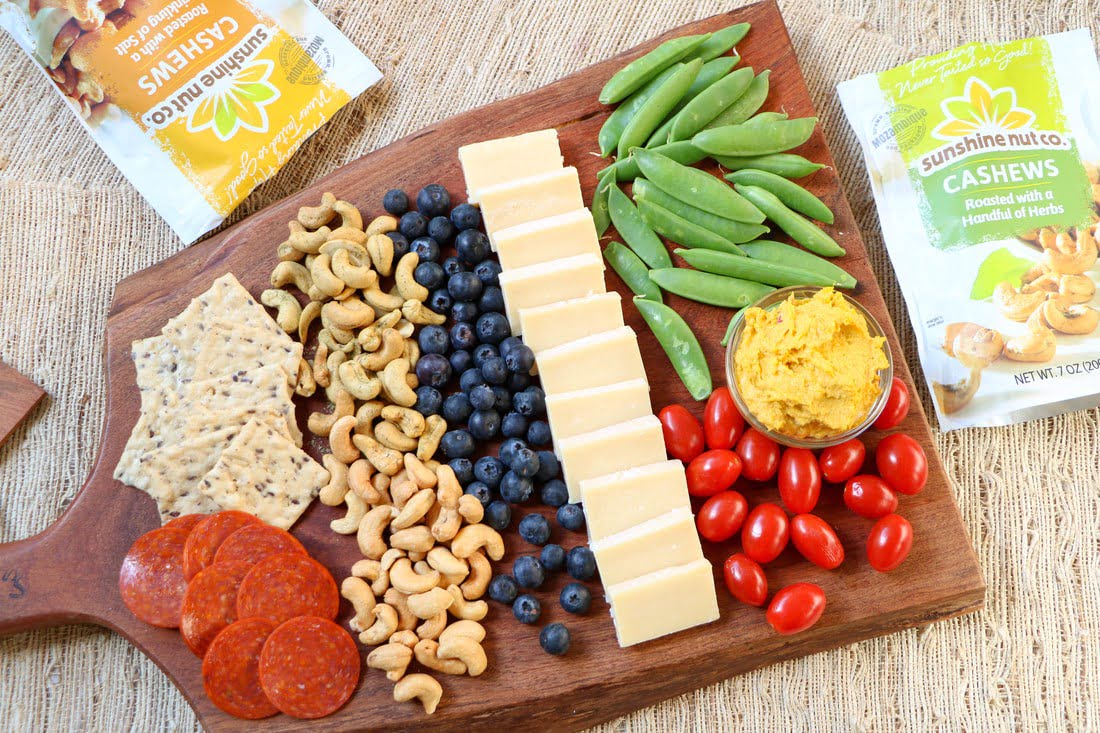 And in case you're looking for some new ways to use cashews, here's a few ideas below!
1.) Include them in your holiday spread! Sunshine Nut Co. cashews are roasted and come in a variety of flavors. They have everything from Perfectly Plain, to A Sprinkling of Salt to a Spark of Spices! Their Handful of Herbs is my favorite and I love to add them to a holiday appetizer spread! It doesn't get any easy than roasted cashews in glass bowls for your guests!
2.)
Make energy bites!
Cashews are the perfect nutritious ingredient to include in energy bites. Plus, this time of year they make for lovely DIY holiday gifts or make a large batch so you'll have a nourishing snack handy when heading out the door for holiday shopping and errands! These
Creamy Cashew Lemon Bites
are a cinch to whip together and taste almost as good as dessert ;).
3.)
Include in granola, homemade trail mixes or desserts.
I recently made my
Toasted Coconut Walnut Granola
with cashews and it was delicious!
​Another great option are these Cinnamon Sugar Chocolate Nut Stacks. You can get the full recipe by clicking on the photo below, but it's as simple as combining 8oz of semi-sweet chocolate and 2 cups of your favorite nuts! Cashews + chocolate = winning combination.
4.)
Including cashews in salad
is always a hit! Whenever I make a salad, I always include at least one nut or seed and cashew's creamy flavor and crunchy texture make it the perfect salad topping!
​​5.) Last, but not least, cashews are the perfect addition to a charcuterie board! I love creating a simple and colorful charcuterie board when I'm having friends or family over. Fruits + veggies + meats + cheese + nuts + spreads = a beautiful, easy and delicious snack board! I especially love using the Cashews Roasted with a Handful of Herbs with a creamy cheese on the board- it's a winning combo every time!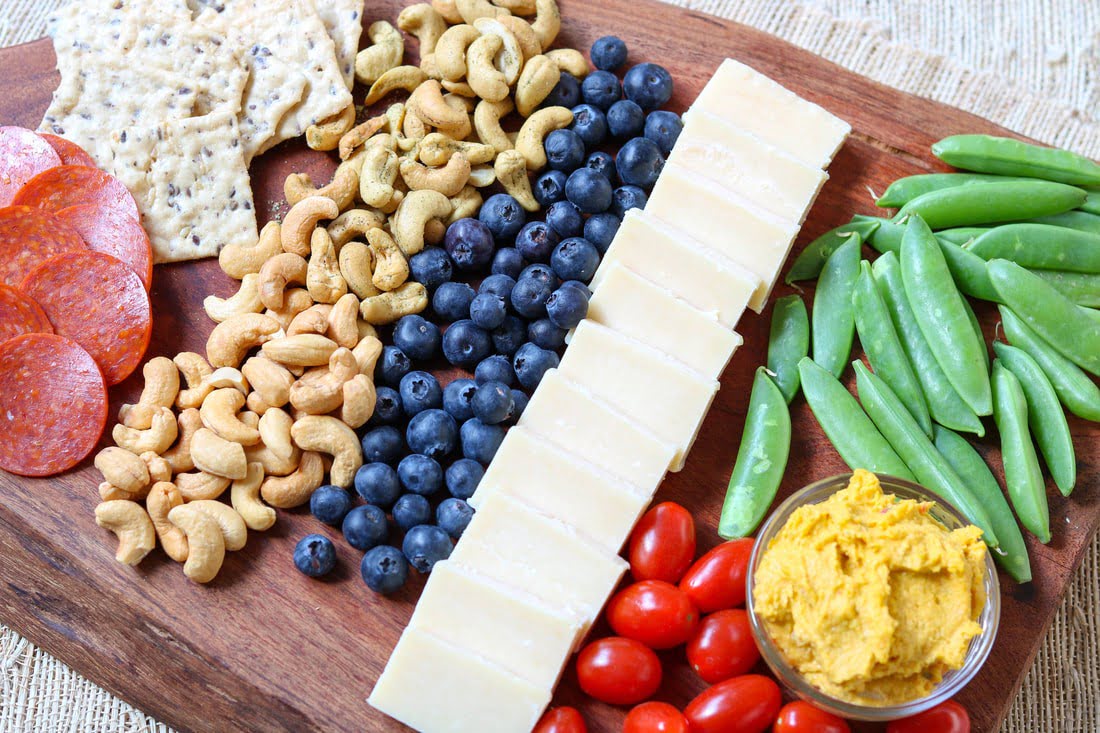 Wishing y'all a wonderful Giving Tuesday and a blessed holiday season!