Hi! If you're visiting KISS in the Kitchen after seeing the Healthy Fiesta Party Snacks segment, thanks so much for coming by! Make sure to sign up for my email newsletter for healthy recipes and nutrition tips!
---
Happy Fiesta y'all! For those of us in San Antonio- this time of year is a big deal. Our city basically parties for about 10 days. Sounds a bit extreme, but there are countless family-friendly events and it's truly a "party with a purpose". Check out Fiesta's
official website
if I've peaked your curiosity OR if you're a local and want to see the lineup of events!
If you're one of the many folks planning on hosting a Fiesta party (kinda redundant, huh?), then you've got to check out these ideas for healthy and delicious snack and appetizer options! I've enlisted help from some of my amazing dietitian colleagues and below you'll find plenty of recipes to spice up your Fiesta party (or any party!).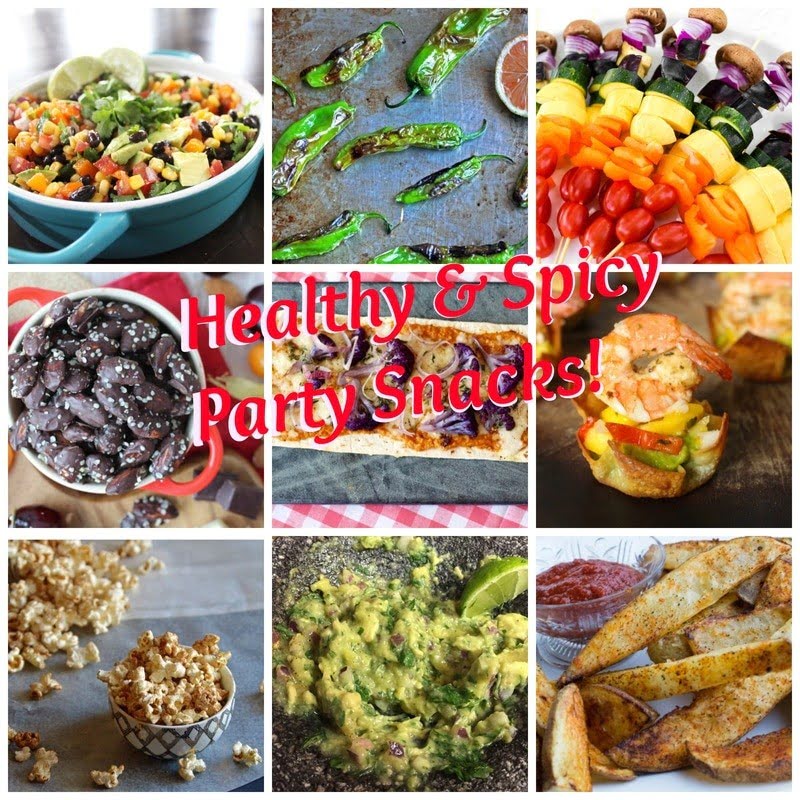 A big big thanks to all the dietitians who graciously shared these recipes! Below you'll find some colorful and 
flavorful
 recipes ranging from sweet and spicy and savory, sweet and savory and a few that pack some heat!
Chunky Pineapple Guacamole from KISS in the Kitchen
---
Wishing you all a fun and safe Fiesta! For those not in San Antonio, y'all should come visit me! We'll eat TexMex, drink margaritas and enjoy all San Antonio has to offer :).