It's National Something on a Stick Day!! *Happy Dance*. I mean it's just fun to eat something off of a stick… and I feel like there's a lot of "stick food" here in Texas. But by far, my most favorite ever recipe involving skewers, is Mediterranean Beef Meatball Kabobs.
What I love about this recipe is well, everything. But the coolest part is you actually use ground beef. Think meatballs, meet stick, meet grill. It's easy and delicious while still kid and budget friendly. #winwinwinwin
I've even made this
Texas Beef Council
recipe on the air twice because it's such a hit! Plus, all the leftover beef meatballs can be used in countless ways throughout the week. The Recipe is below, but check out these other ways you can use these leftover beef meatballs- both on and off the stick.
KISS Tip #1: Leftover meatballs can top a bed whole grains with some fresh parsley and tomato or they're the perfect addition to a refreshing field green salad with feta cheese and a side of fruit (on a stick, of course).
KISS Tip #2: Serve meatball kabobs with sides of hummus, BBQ sauce or Tzatziki sauce, or make sliders that the kids will go crazy over.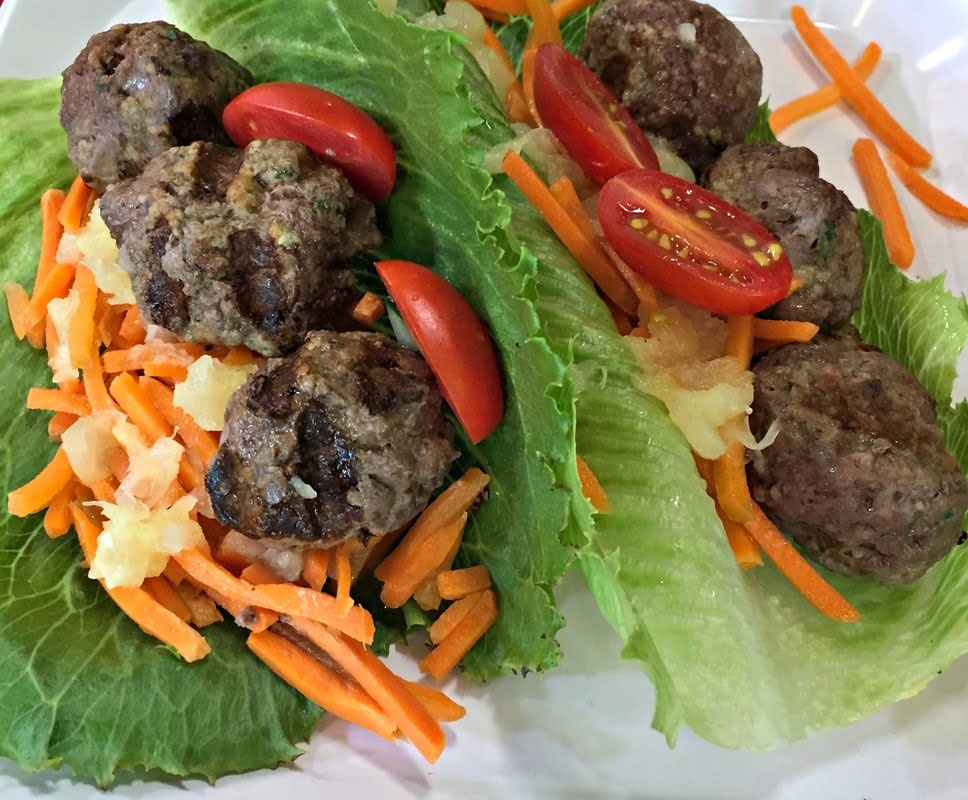 ---
Mediterranean Beef Meatball Kabobs
Recipe courtesy of the Texas Beef Council
​
Ingredients
1 pound Ground Beef (93% lean or leaner)
1/4 cup dry breadcrumbs
1 whole egg
2 tablespoons chopped fresh parsley
2 tablespoons water
2 cloves garlic
1 teaspoon ground cumin
1/2 teaspoon salt
1/4 teaspoon pepper
4 flatbreads (such as naan, lavash or pita bread)
*Toppings (optional): Chopped tomatoes, chopped cucumber, chopped red onion, chopped fresh parsley, Tzatziki sauce
Instructions
1. Heat oven or grill to 400°F. Combine Ground Beef, breadcrumbs, egg whites, parsley, garlic, cumin, salt and pepper in large bowl, mixing lightly but thoroughly. Shape into sixteen 1-1/4-inch meatballs.
2. Thread meatballs onto four 10-inch skewers. Place on rack in broiler pan that has been sprayed with cooking spray or on grill grates. Bake in 400°F oven 18 to 20 minutes or on the grill 9-11 minutes
3. Remove meatballs from skewers. Serve in flatbreads. Garnish with Toppings, as desired.