It's National Hamburger Month. *Happy Dance* I'm pretty sure I celebrate National Hamburger Month year round, but this recipe from the Texas Beef Council has me pretty darn excited. And what better timing than Memorial Day weekend to share this delicious and E-A-S-Y burger?! Stock up on charcoal, gas or turn the range on- you can easily cook this burger in the backyard or in your kitchen.
I really don't discriminate when it comes to burgers- I like 'em all. BUT the flavor of this one is seriously out of this world. It's called Southwest for a reason and there's some yummy smelling cumin mixed in these patties which makes your house smell amazing (if you're cooking these on a skillet or indoor grill).
KISS Tip #1: Don't overmix ground beef- mix lightly, but thoroughly enough to incorporate all the seasonings and ingredients.
KISS Tip #2: Choose 93% lean or leaner ground beef- you will get the same flavor and nutrition lean beef has to offer, but the lower fat helps create less flareups on the grill!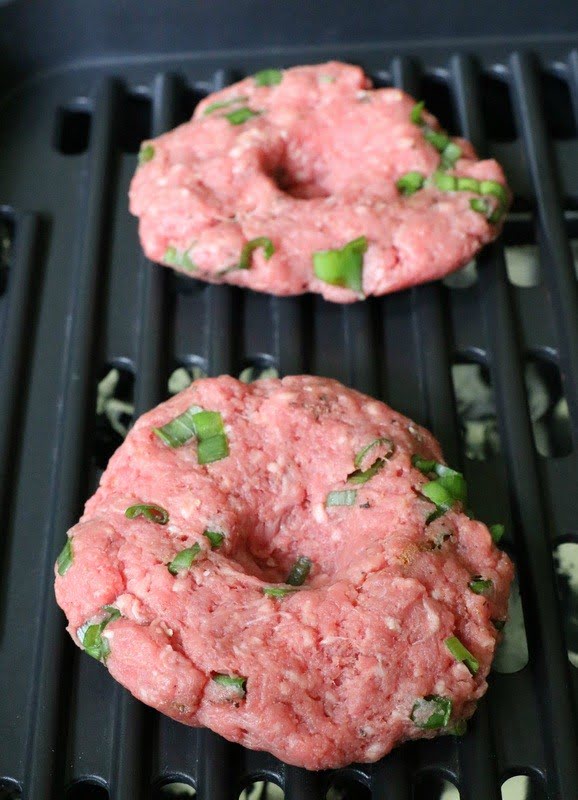 ​
KISS Tip #3-
For the PERFECTLY cooked patty, follow this trick. After you've shaped your patty, make an indention in the center of the patty with your thumb. It's a deep indention, not a hole (we're not making donuts)- but this allows all the juices to flow into the center of the patty while it cooks and it creates a nice evenly cooked burger.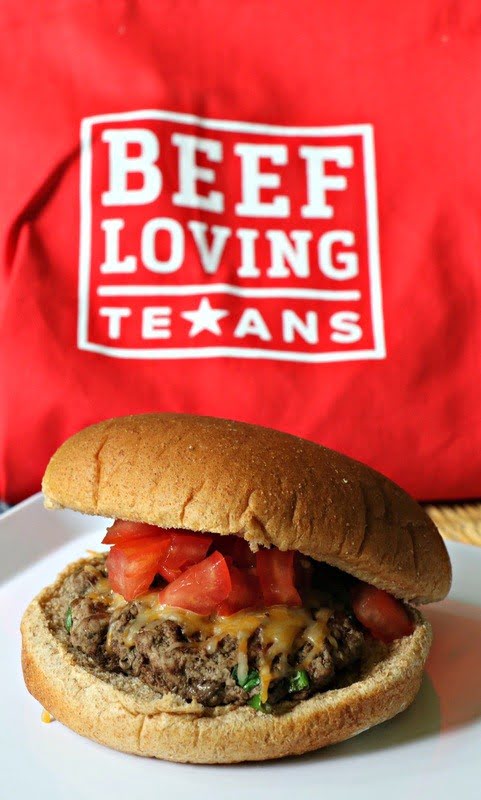 Southwest Cheeseburgers
Recipe courtesy of the Texas Beef Council
Time: 25-30 minutes
Serves: 4
Ingredients
1 pound Ground Beef (93% lean or leaner)
1/4 cup finely chopped green onions
1/2 teaspoon ground cumin
1/4 tsp Salt and 1/2 tsp pepper
4 hamburger buns, split, toasted
1/4 cup shredded Mexican
Instructions
Combine ground beef, green onions, cumin, salt & pepper in medium bowl, mixing lightly but thoroughly. Lightly shape into four 1/2-inch thick patties (see above KISS Tip for the perfect patty!)
Place patties on grid over medium, ash-covered coals.
Grill, covered, 8 to 10 minutes (over medium heat on preheated gas grill, covered, 7 to 9 minutes), until instant-read thermometer inserted horizontally into center registers 160°F, turning occasionally. Season with salt and pepper, as desired OR
To prepare on stovetop: heat large nonstick skillet over medium heat until hot. Place patties in skillet; cook 12-15 minutes until instant-read thermometer inserted horizontally into center registers 160 degrees, turning occasionally.
Place burger on bottom of each bun; top with cheese and tomato. Close sandwiches.