I PROMISE laughs in this post. If not for you, then for me, seriously- prepare for some belly laughs. I'm all about keeping it real and being transparent-isn't that what we all crave? So I'm laying it all out on the table today. I have the pleasure of having a gamut of GI tests tomorrow- including, yep, you guessed it- a colonoscopy. Live long enough and you'll have one (or more) too. And it's NOTHING to be embarrassed about. If anything, I should feel embarrassed about what has landed me here- ridiculous life stress that is manifesting internally. But all of that aside; there are 2 primary purposes to this post: 1.) So I can maintain a positive and comical attitude today while guzzling a ridiculous amount of clear liquids 2.) to share my uncensored findings on some interesting drinks/items available nowadays that are appropriate on a clear liquid diet and can possibly help you or a loved one when it's time for your bowel prep.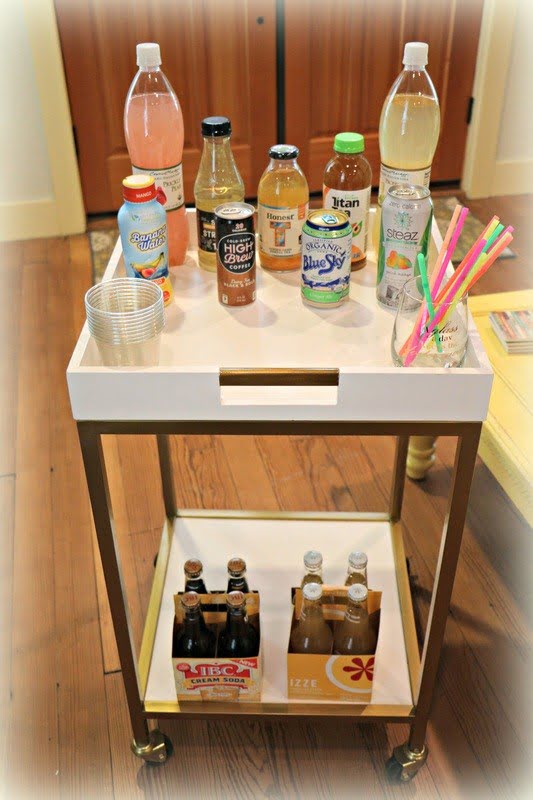 I JUST got this bar cart this past weekend.. I'm breaking it in a little unconventionally, but whatev. #bottomsup
As you probably know- the colonoscopy itself is no big deal because they give you the good drugs, but the PREP, oh the prep. That's the worst part- the part we all dread. Side note- this post covers only the humorous hydration portion of my day and makes an abrupt stop before any of the action starts.
So let's get started!  First thing first, the Clear Liquid Rating Scale ranges from 1 to 10. With 1 being the worst and 10 being the best. 10 is like cream soda.
This post is brought to you by coffee. If the clear liquid diet didn't allow for coffee…. well, I just can't imagine. I was stoked to find this canned coffee without dairy. I love me some dairy, but it's creamy, not clear. This High Brew Coffee claims to be "better not bitter" and it's pretty on point- smooth taste, AND it's made in Austin, so I'll give it a 9.
I honestly thought this next one was going to be the BEST drink I found. I LOVE banana flavor. I love banana so much I even love artificial banana flavor and this is all natural banana-ness. But holy crap, this tasted like a banana died and a mango threw up on it. I. just. can't. It's a negative on the scale.
After that banana monstrosity, it was time to bust out the big guns. Fake wine. I mean, it's Prosecco flavored Italian soda; I felt like I was cheating the system. All that was missing was…. Prosecco. But on the scale, I'll give it a solid 7.
Here's a positive- when only indulging in mocktails, you can mix drinks without getting sick. So after I was done wining, I went straight to the Prickly Pear Italian Soda- which I thought was going to remind me of the Prickly Pear Margaritas I've enjoyed over the years. W-R-O-N-G. It needed something… something like tequila. So I had a sip (not of tequila) from a shot glass and retired that drink choice. Besides, it was pink and one of the bazillion things you can't have on clear liquids is anything red. Oh, and without anything mixed with this bad boy, I give it a 5, but I'd drink it over that dead banana drink any day.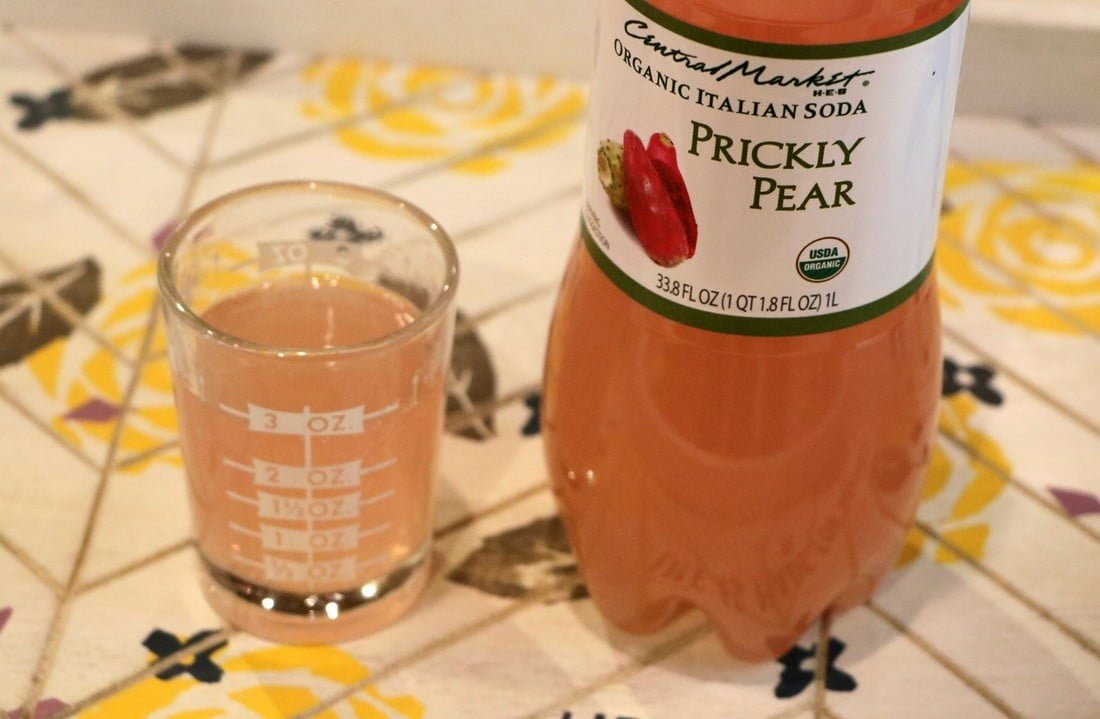 One of the many things I learned today is that there are A TON of teas on the market. And pretty much all of them (unless they have a red ingredient or fresh lemon pulp) are okie dokie on clear liquids. BUT that doesn't mean you should drink all of them.
That peach mango Steaz- not a fan. Like a 4 on the scale.
The Sorta Sweet Snapple Straight Up Tea in Honey Green- not too shabby. That whole line of Sorta Sweet Straight Up Teas is pretty impressive. They're not packed with sugar, but they're also not completely unsweet. I'd give it an 8.
The Ginger Honest T was light, refreshing and served as a nice palate cleanser with all the other competing flavors. Lets give that one a 7. Lastly, the Titan Tea (Peach Green Tea flavor) was pretty darn impressive. Had a crisp, fresh taste and is infused with electrolytes which is nice considering my overall hydration goals today. I give it a 9.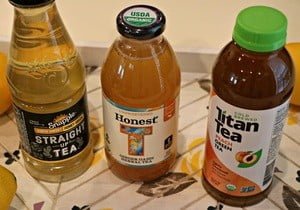 By the middle of the afternoon I was rather tired of gambling and wanted a clutch sweet drink. Insert Cream Soda here. I mean, that's like the drink the rating scale is based on really. 10= cream soda. All I need now is a big slab of brisket to go with it.
The IZZE Sparkling Peach was pretty good too- at least a 7 on the scale, but I was so wrapped up in the cream soda to care about much of anything else.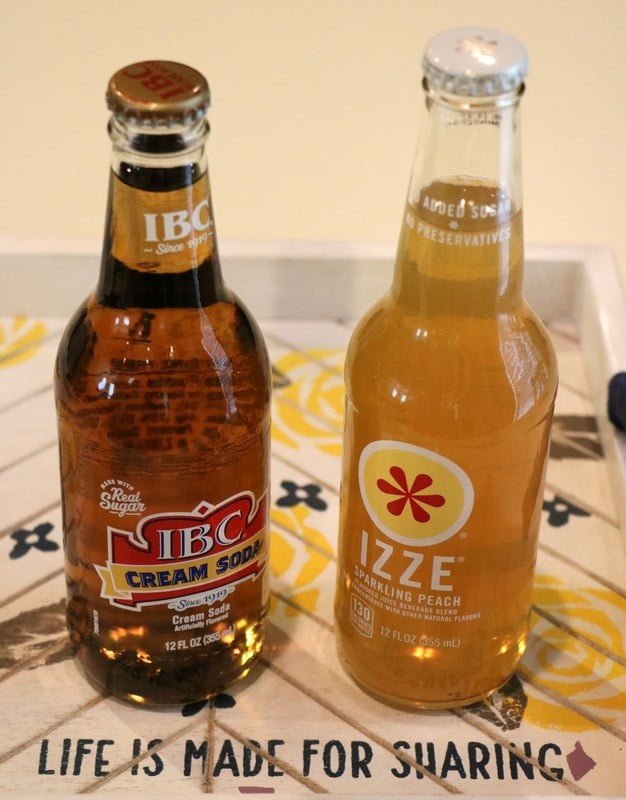 Last, but certainly not least- the frozen treats. Sour Patch Kids Popsicles? Any other day I would have cringed a bit seeing these in the aisle and thought about all the ridiculous marketing to kids, BUT yeah, not today. Score. Boom. Double word score. Don't judge me- the lime and orange was intoxicatingly good AND each stick has a joke on it. "Why was the farmer upset? Because his cows were Moo-Dy". I think my sugar rush is making everything funny. Sour Patch Pops get a 10.
​The Minute Maid Frozen Orangeade gets a 9, but only because I wanted it to taste like a creamsicle, but you can't have a creamiscle on clear liquids!! BUT you can have a lot more than you thought and I'll definitely be having a lot more tomorrow when I can actually chew my calories. 
​Thanks for hanging with me today. From my colon to yours, cheers!