---
This post is in no way sponsored by Shipt, H-E-B or Amazon Prime Pantry. I'm simply sharing my thoughts on each service and how they could help you and your family!
---
If you're curious about how grocery delivery works and the different options available, you've come to the right place. And if you're thinking "I could never in a million years let someone else shop for my groceries" (I was in that camp), please keep reading. Grocery delivery and curbside options have seriously changed my life- I'm not even exaggerating. I feel like I've discovered the secret to fitting more hours in the day!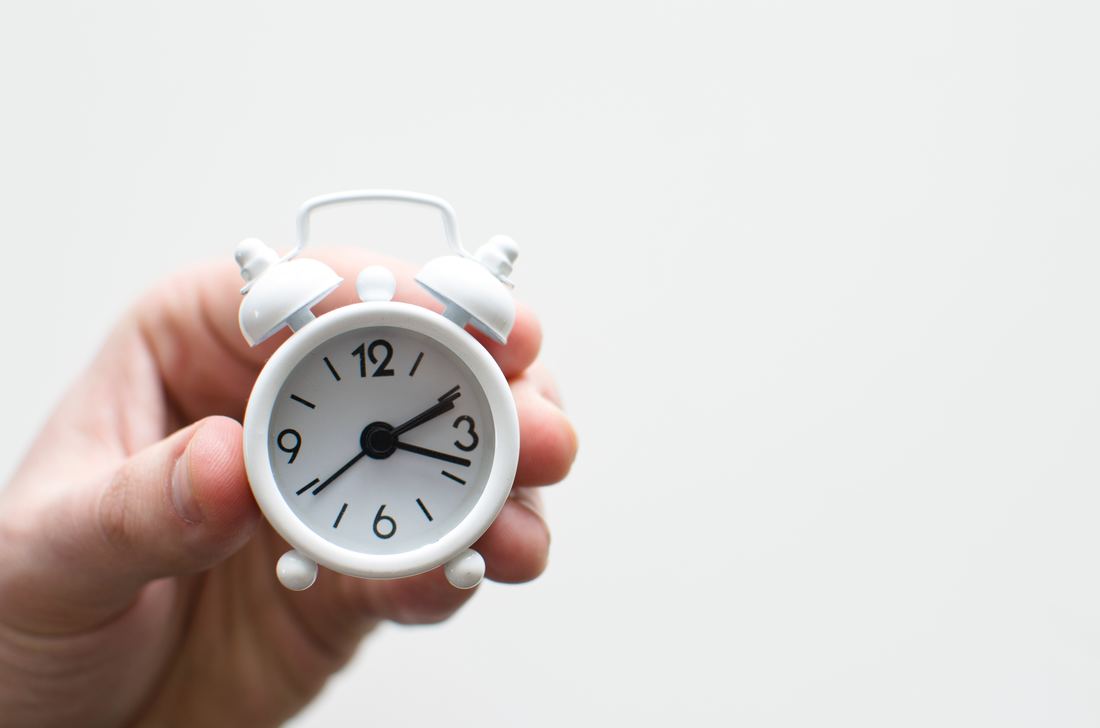 I'll be covering Shipt, Amazon Prime Pantry & H-E-B Curbside below. This is not an exhaustive list- I realize there are many options available nowadays, but I'm just presenting the 411 on the 3 I've become most familiar with. If you're not in Texas, skip over the H-E-B curbside part below! ​
And if you're still shaking your head "NO" thinking that grocery delivery is just impossible for you for a variety of reasons, I promise I came up with every reason NOT to try it. A trusted professional (my therapist) was actually the one who recommended it and my initial response was something to the effect of "Do you not even know me?! Do we not work on my control issues like ALL the time?!". And I didn't give in to her on-point recommendation until I was pregnant with morning (all-day) sickness. Oh, how I wish I would have done this years ago! If you think you've got me on control issues… I assure you I'm a bonafide Type A, control freak.
Shipt Basics
-Cost: $99 for annual membership (about $8.25) or $14/month to month
-Delivery Fee: Free over $35 order (so basically free every time because who seriously spends less than $35 at the grocery store?!)
-Order from mobile app or computer
-Same day delivery, sometimes within 1-2 hours
-Access to anything at your grocery store
Pros
-HUGE TIME-SAVER—-have I mentioned that yet? No driving. No parking. No shopping. No driving home. No unloading (that's right- the Shipt Shopper does that for you, which is a huge help for this preggo not to lug in huge bottles of water and tea.
-Very user-friendly mobile app that stores all your previously ordered items. It literally takes 2 minutes to select my frequent items from my "buy it again" category and it also stores previous notes about items (how green I like my bananas or that I want the salad with the farthest expiration date)
-Great communication between the shopper and customer. You're notified via text when the shopper arrives at the store and finishes the order. They also text you to ask questions (if you want them to) about items the store may not have in stock and what substitution you like.
-Unlimited orders per day. I recently needed groceries for the week AND groceries for a recipe. The recipe required items available at a different store (Central Market) so I placed an order for H-E-B and an order for Central Market.
-Great for last minute needs. I've placed orders and had all my items show up 2 hours later.
-All the shoppers I've had so far (about half a dozen) have been SUPER nice and accommodating. And I would be lying if I said I haven't had some fairly complicated orders.
Cons
-More expensive than actually going to the grocery store yourself. BUT the time you save- oh my gosh, the time saving factor is seriously priceless. I've noticed most items are anywhere from 20 cents to 50 cents more than the in-store price.
-Can't use manufacturer's coupons
-Human error. In this case, I've yet to have a Shipt shopper make an error, but I've actually entered the wrong item in the app a couple times so they purchased it and I was stuck with it.
-Subjectivity when picking produce. Although you can enter "notes" with each item, someone else may think something is more ripe than what you would think or small/larger than the "medium" onion you requested. I'm SUPER picky with my produce and I've yet to be hugely disappointed, but it's still not the same as when I pick out my bananas or avocados.
-Items in Shipt app don't have nutritional information
Amazon Prime Pantry Basics
-Free for Prime Members (Prime membership is $99/year)
-Designed for ordering bulk items, dry goods and other household items
-Flat delivery rate of $5.99 for a box weighing up to 45 pounds or 4 cubic feet
-Shipped via ground delivery
Pros
-Great deals on certain items. For example, I could order my calcium supplement for $16.00 on Amazon Prime and the same item was a little over $8.00 if ordered through Prime Pantry. That's a HUGE savings!
-Cheap shipping/minimal fees. Since many of us already have Prime memberships, it almost seems like a "free" service.
-Multiple coupons/future credits often issued. In addition to some items being on sale, there are often bundles that if you buy a certain amount of a particular type of item, you can take an extra X amount off your order. I've also noticed some orders generate promo codes for discounts on your next order.
Cons
-Limited items. Obviously you can't order perishable items, but I found that at least half a dozen household items I wanted to order weren't available.
-Can't use manufacturer's coupons
-Nutrition information not available on most items
-Requires much more planning ahead. Shipments usually arrive in 3-5 days from when the order is placed so if you need something "last minute", Prime Pantry won't cut it.
-Possible issues with items leaking/busting. Shipping laundry detergent, gallon jugs of tea and a liter of mouthwash could possibly result in a spill or two. My last order was actually never delivered because something was spilled/damaged. It took a while to sort this out which was frustrating, but I'm all about giving second chances so I definitely plan on placing another order.​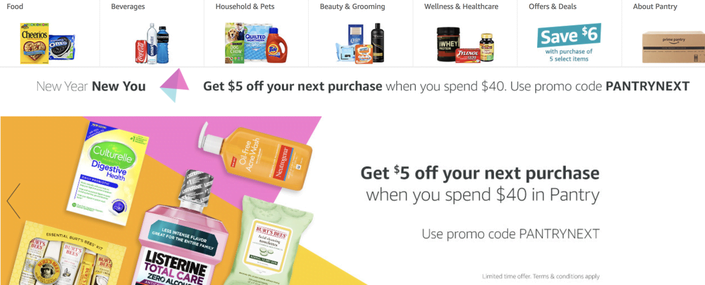 H-E-B Curbside Basics
-Order placed online from your computer and picked up at a designated time at your local H-E-B
-$4.95 fee per order
-Available at some, but not all H-E-Bs
Pros
-Excellent pricing, items marked up about 3% so you're looking at a $100 order costing an extra ~$3
-Easy ordering, has a "previously purchased" section for easy reordering
-You can "Shop by Aisle" which helps me not forget items I need to order and look at the "weekly add" for specials
-Fairly quick ordering capabilities. Sometimes same day is available, but I've found most times placing an order the day before is best for getting the pickup time that's best for you.
-Easy Substitutions. Someone from the curbside team can call you if they're out of a particular item.
-Coupons and promotions often available. There was recently a promo code for FOUR free curbside orders for new users!
Cons
-Requires slightly more planning ahead, compared to Shipt that can deliver something within about 2 hours
-Can't use manufacturers coupons
-Same cons as Shipt regarding picking out produce and human error
-No mobile app. I love building a grocery list AS an order so this is a big con for me.
---
In short, I think Shipt is the best option in terms of saving the most time and being the most convenient. I think H-E-B curbside is the best priced option that still saves the actual grocery shopping time. Amazon Prime Pantry needs to make more items available, but is still a great option when you have several days to wait for items and just want to take advantage of your Prime membership and stock up on much-needed household items!
Lastly, if you're like I WAS (super resistant to jumping on the grocery delivery bandwagon), just do it. You will only regret not doing it sooner! <3 Shannon