Happy official first day of fall! Sure, I already rolled out a fall recipe roundup (
TWENTY Dietitian Approved Fall Recipes
!!), but it doesn't seem right to not officially celebrate the autumnal equinox ;). You read my mind if you think celebrate = pumpkin. And what better way to party in the kitchen than with these delicious, gooey pumpkin-y pumpkin bars?! If you're a regular here at KISS in the Kitchen, they may look a tad familiar because they were inspired by my
Chocolate Banana Lactation Bars
from a few months ago.
These "bars" are ridiculously satisfying… and from a nutrition perspective, I'd argue you could justify their presence at breakfast. But they're also yummy enough to be dessert. DEFINITELY a snack. Can you tell I'm excited?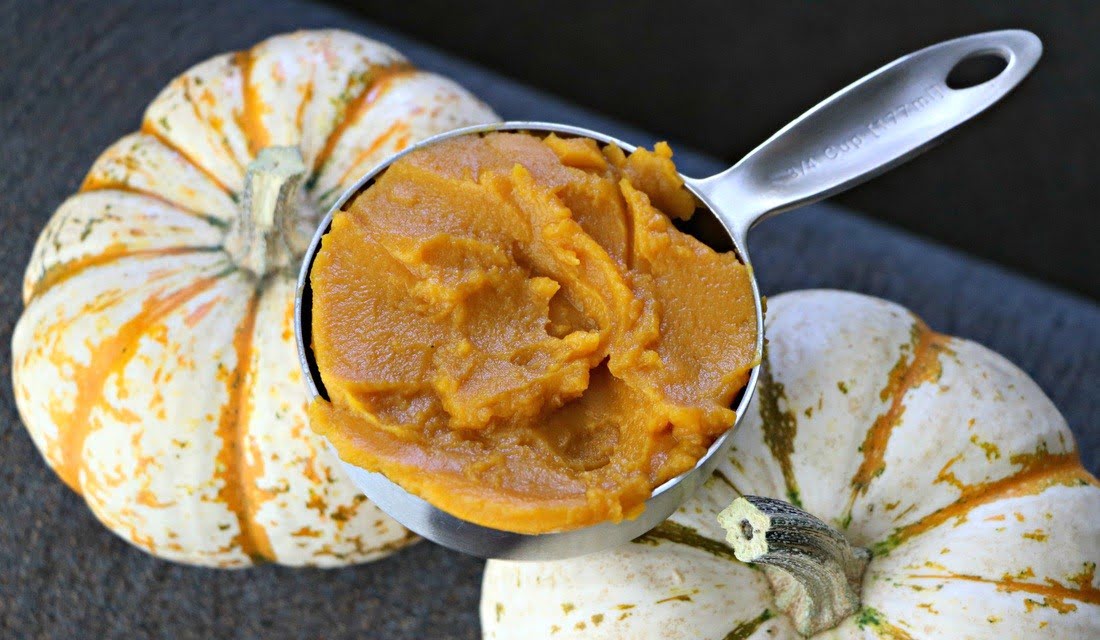 Last week I bought an embarrassingly large quantity of canned pumpkin at the store. I mean, what would happen if I ran out? #icanteven
Just like the lactation bars, you can make these in the blender or Vitamix so this is hardly a labor intensive recipe. #pieceofpumpkincake
Feel free to cut these into 16 bars… or 4. Your call.
KISS Tip- tweak the spices to your liking. I honestly think these bars could be a little more pumpkin-y so I'll be trying these next time with extra pumpkin pie spice!
---
KISS Vegan Gluten Free Pumpkin Bars
Serves: 16
Time: 30-40 minutes (5 minutes hands on)
Ingredients
2 cups gluten-free rolled oats (or 1 1/2 cups gluten free oat flour- Bob's Red Mill works great!)
1/4 cup honey
1 tsp baking powder
1/4 tsp salt
1 Tbsp cinnamon
1 tsp pumpkin pie spice
2/3 cup almond-coconut milk (or your milk of choice)
2 Tbsp ground flax seed
2 Tbsp water
1 cup pumpkin puree (canned, or the real stuff if you're fancy like that)
1/3 cup almond butter
1/2 cup Enjoy Life dark chocolate morsels or semi-sweet chocolate chips
Instructions
Preheat oven to 350 degrees. Spray 8×8 baking pan with cooking spray.
Mix 1 Tbsp ground flax with 2 Tbsp water and let sit for 3-5 minutes. (Remaining 1 Tbsp flax seed is mixed with other ingredients in the blender).
In a Vitamix, blender or food processor add all ingredients, except chocolate chips. Blend/process until smooth.
Stir in chocolate chips with a spatula or spoon.
Add mixture into greased baking dish.
Bake for 30-40 minutes or until inserted toothpick comes out clean.