Howdy there folks, Amanda here! I'm going to let you all in on a little secret of mine, I love egg whites and use them every single day. If you've ever visited my Instagram page, then it's not much of a secret. They're an absolute staple in my diet and after using them for so long I've come up with some fun ways to use them. Today, I am going to share one of my favorite recipes using egg whites- veggie egg white muffins! 
As you all are aware by now, I am constantly on-the-go as a busy college girl. Having pre-prepared foods like energy balls, breads, and muffins are fantastic for when I'm running out the door. These veggie egg white muffins are great as a snack or to incorporate into your main meals as a source of protein. They're so easy to make and take very little time to prep and cook, so basically perfect for when you're in a time crunch.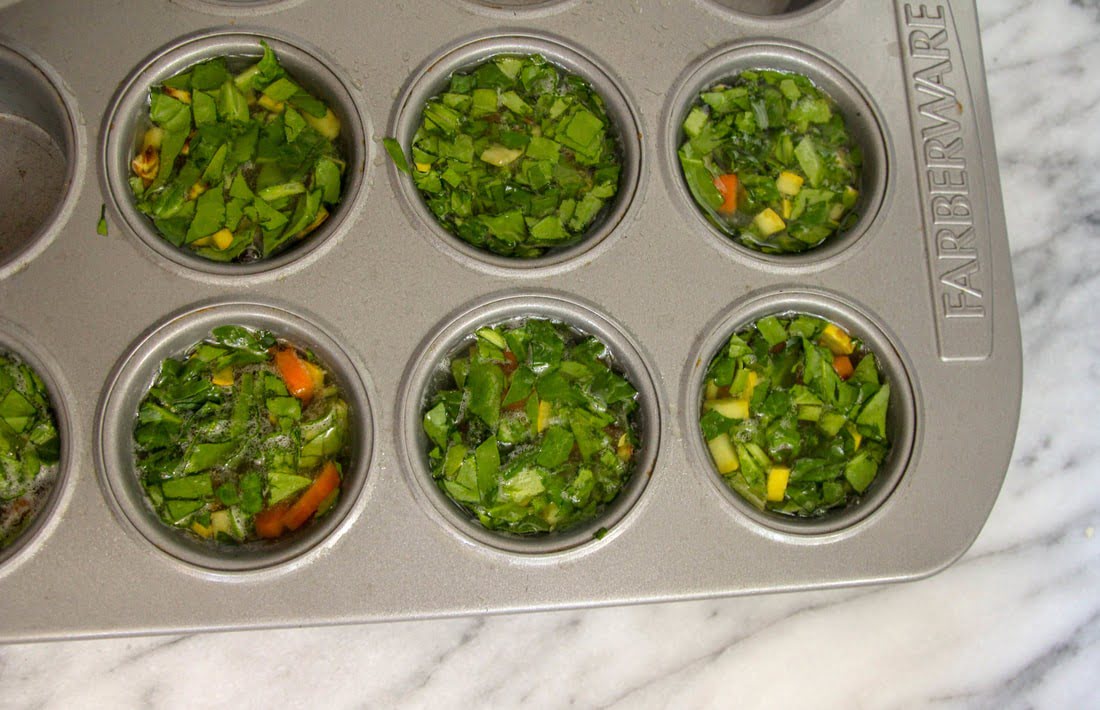 One thing I love about these muffins is that you can add just about any vegetable you have on hand. It's so easy to switch them up depending on what veggies you're feeling or what is currently in your fridge. As unappealing as it sounds, I like to think of these muffins as a kind of veggie garbage disposal. Hear me out friends, this recipe is perfect for the times when you have that one random carrot you aren't sure what to do with, or that zucchini that is looking a little rough. All you need to do is chop it up, throw it in a muffin tin with egg whites and problem solved. Happy cooking everyone, hope you all find this recipe as convenient as I do!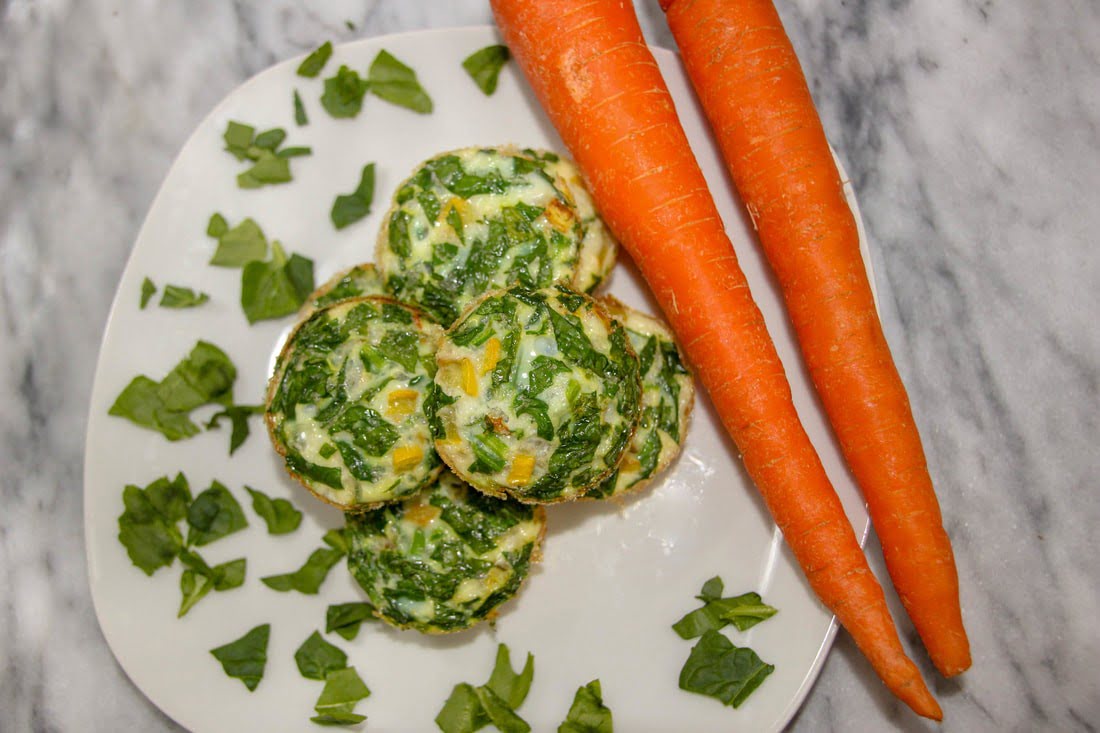 Print Recipe
Veggie Egg White Muffins
Servings:
12
mini muffins
Ingredients
1

carrot

1

yellow

squash

1/3

cup

spinach

1/2

cup

egg whites
Instructions
Preheat oven to 350° and spray mini muffin tin with oil of choice.

Dice or finely grate yellow squash and carrot, and chop spinach.

Heat small pan and sauté yellow squash and carrot until just cooked.*

Fill each muffin tin about 1/3 full of cooked veggie mixture.

Pour in egg whites until tin is near full (see picture).

Top each with a little spinach and mix contents with a fork.

Place in oven to cook for 10-12 minutes.

Remove from oven, let cool and enjoy!
Notes
*You can skip this step if you would like the veggies to be less soft in the muffins